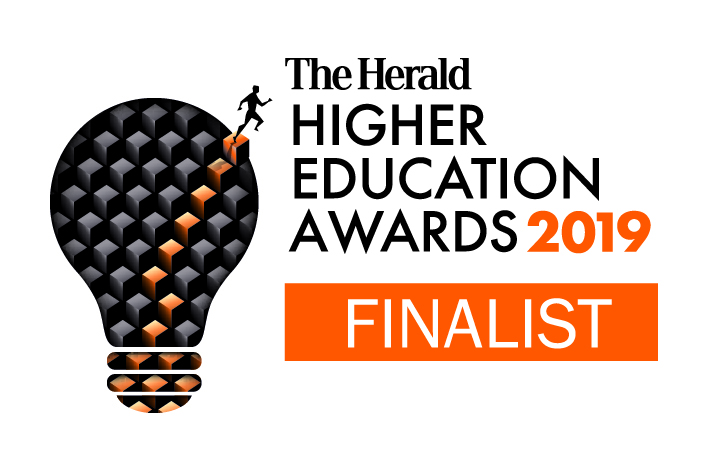 SUPA was shortlisted for a 2019 Herald Higher Education Award, in the 'Innovative use of technology' category. The shortlisting recognises our video classroom network, enabling physics doctoral students from all over Scotland to learn from experts in any of the eight SUPA universities. 
The award ceremony took place on 5 June 2019 in Glasgow. We lost out to the University of Edinburgh,  but it was fantastic to be shortlisted alongside some excellent and innovative projects.
More information on the awards can be found on the event website.