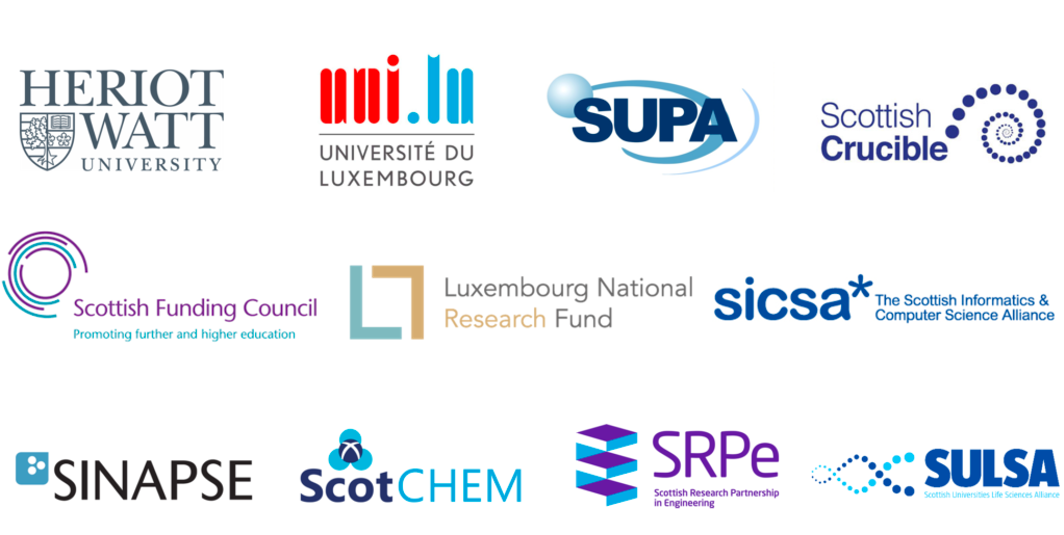 Calling early/mid-career research leaders from life, physical, engineering, computational, mathematical, environmental and social sciences, arts and humanities in Scotland and Europe!
Scottish Research Pools, the University of Luxembourg and other partner institutions have joined together to form European Crucible, an international research collaboration event gathering together Scottish future research leaders with their counterparts from across Europe.
Recognising the importance of international research collaboration, and following the success of Scottish Crucible over the past decade, this European Crucible will stimulate new international research collaborations between Scottish and European researchers. The meeting will create a new network for research leaders between Scotland and Europe, and enable international collaboration on interdisciplinary research and innovation topics with additional engagement with policy-makers and industry. This first European Crucible event will have an emphasis on innovative collaborations at the interfaces between Life Sciences and other disciplines.
A bespoke Crucible event: This 'Crucible-style' workshop is sponsored by the Scottish Government via the Scottish Funding Council (SFC) to explore the scope and potential for an ambitious expansion of Scottish-European research collaboration through the creation of new interdisciplinary partnerships that address global challenges. The two-day event is an intensive, interactive, workshop for selected participants, each day comprising a range of inspiring speakers, collaborative discussions, site visits and networking sessions. The expert facilitator is writer and broadcaster Vivienne Parry, OBE, a UKRI Board member; keynote speakers include Prof Rory Duncan, Director of Talent and Skills, UKRI.
This inaugural European Crucible event is organised by the Research Futures Academy of Heriot-Watt University (home of Scottish Crucible), and the University of Luxembourg on behalf of the network of Scottish Research Pools and their institutional partners. Research Pooling has created research alliances of Scottish universities and research institutes with the aim of enhancing world class research competitiveness and advanced training through strategic cooperation.
For furthe details and to apply (by 9 March, 10:00GMT), please visit the European Crucible website.